Church Swing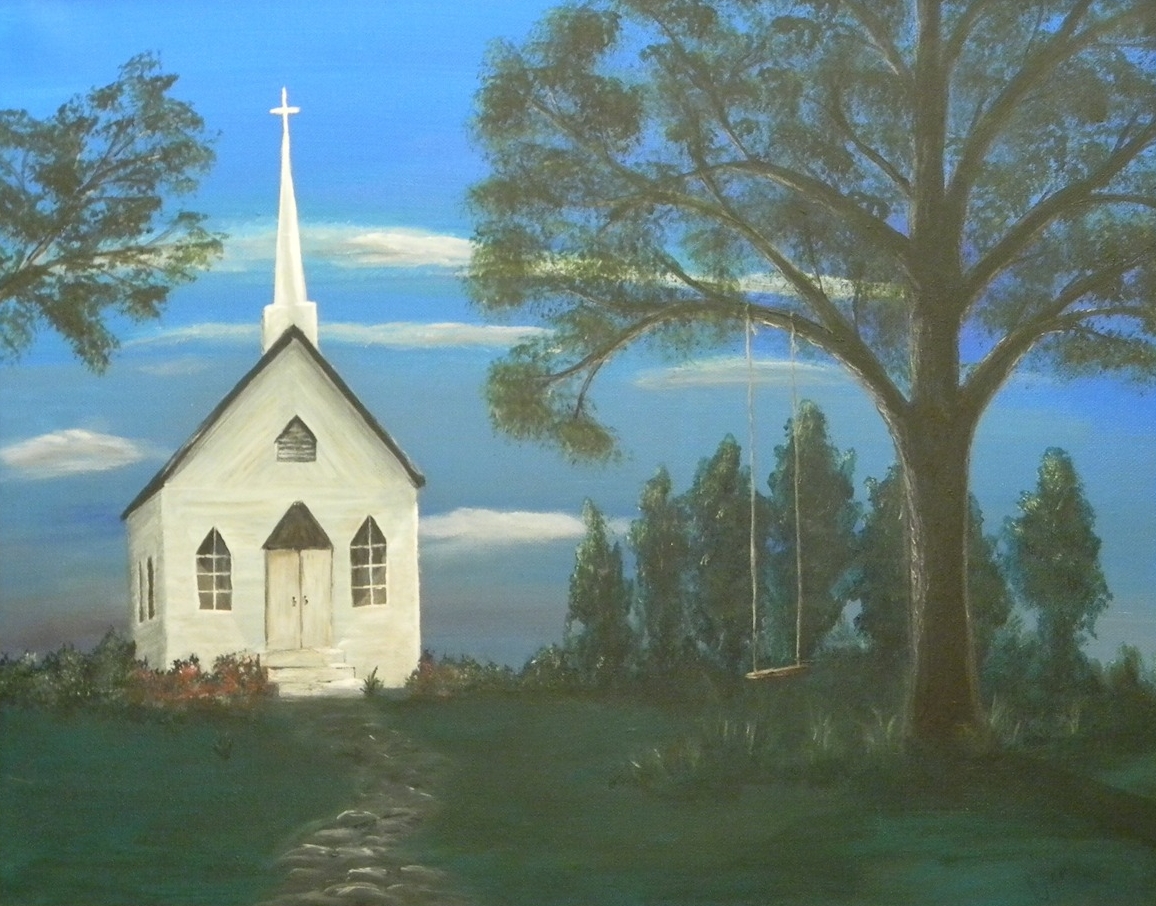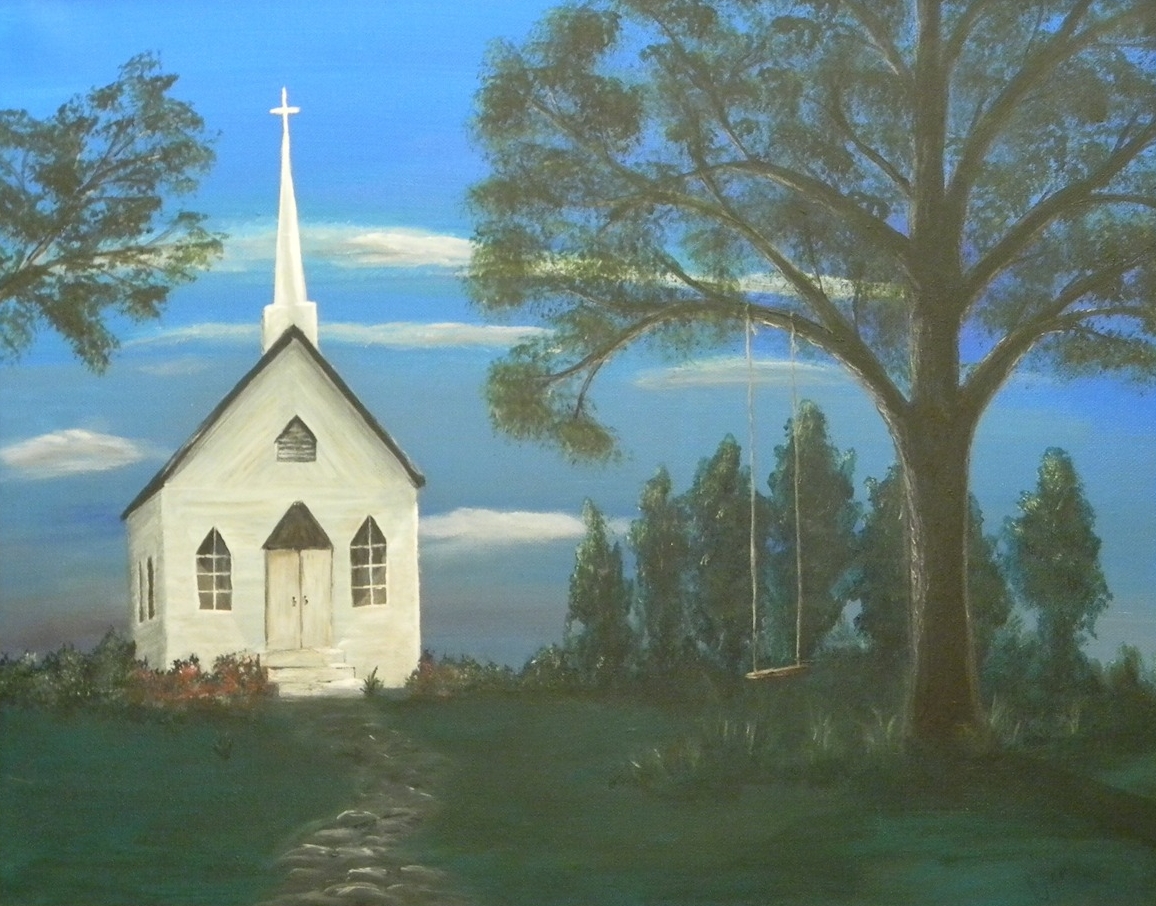 Church Swing
PLEASE NOTE:
 
THIS ONLINE STORE IS STILL UNDER CONSTRUCTION. TO PURCHASE AN ITEM, PLEASE CONTACT THE ARTIST.
--------------------------------------------------------------------
16x20" Canvas Original (Framed Size: 18.5x23")
Prints Available
The one room church house has long been forgotten with today's large worship halls and arenas. But this house was larger than the size of the well-worn floor boards. It held the entire community through worship and weeping, through weddings and funerals, through voting poles and vacation bible school.
These houses join the people together where everyone knew each other.
The summer breeze coming through the open door was as warm as the friendships formed inside and carried the sounds of fellowship through the trees and the hearts of all those who attended.
Select Original Canvas or Print:
Information on Prints
Prints are archival quality with UV protection on canvas, suitable for framing. Prints are shipped rolled unless additional matting is purchased. Prints are only available in original artwork size or smaller Image size will be reduce for print request including narrative so that overall size is inclusive of write-up. Prints are custom produced and are not available for expedited delivery
Giclee prints are produced by Hosmer Studio & Gallery, Pelham AL